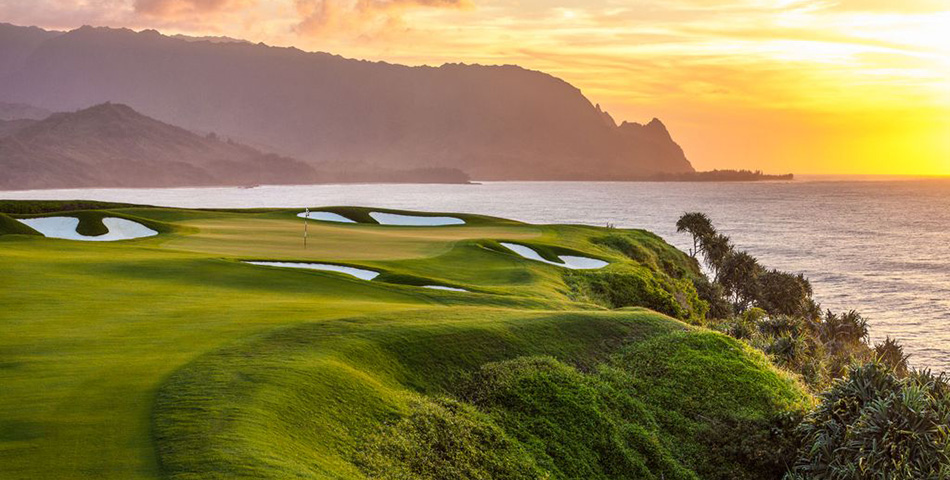 Princeville Makai Golf Club
Princeville
Princeville Makai Golf Course, Mr. Robert Trent Jones Jr. first ever solo design, is truly one of the world's most stunning golf and resort locations! Since undergoing an extensive $6 million renovation by Robert Trent Jones Jr. (completed in early 2010) the Makai Course has soared to the top of almost all of golf's respected rankings imaginable. Including being ranked amongst the Top 100 Greatest Public Golf Courses in America, by Golf Digest, within the Top 3 Best Courses You Can Play in Hawaii by GolfWeek and being named to the list of America's "Top 5 Great Golf Settings" in the world by National Geographic Traveler.
With our immaculate course conditions and six ocean front holes, and amazing "Aloha Spirit" it is impossible for any other golf course on the Hawaiian islands to rival Princeville Makai's true Hawaiian Golf Adventure! In addition to golf, Princeville Makai Golf Club is also home to Sunset Golf Cart Tours, the Mauka Disc Golf Course, Sunrise Yoga, a popular Tennis facility and many jaw dropping sites for banquets and special celebrations.
Princeville Makai Golf Club's key amenity, 1 Hotel Hanalei Bay is now welcoming guests following a multi-million dollar renovation. Perched above legendary Hanalei Bay, this new luxury resort features 252 rooms, including 51 suites. Thoughtful touches bring nature into each space, with native greenery, reclaimed materials, organic cotton linens, and lush gardens. The hotel's views of the verdant cliffs of the Na Pali Coast and breathtaking Hanalei Bay will leave you mesmerized. For more information about the 1 Hotel Hanalei Bay, please CLICK HERE.
Top 100 Greatest Public Courses #64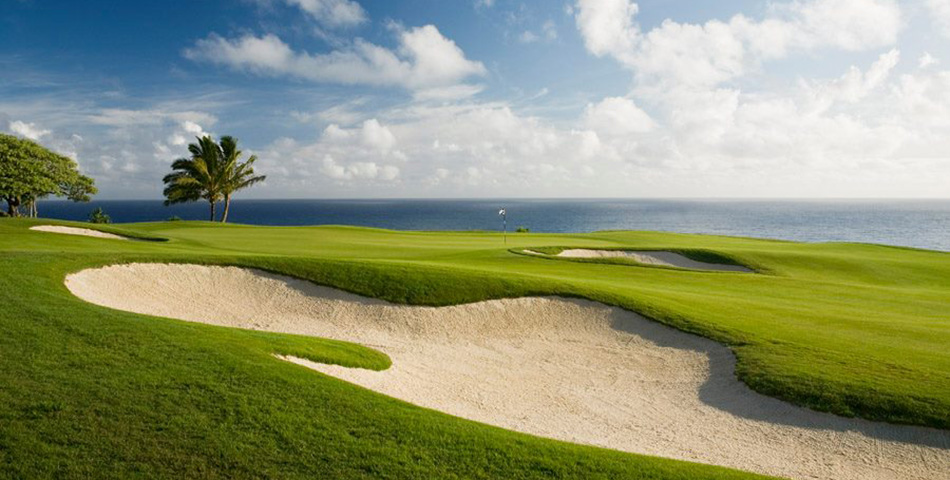 SIGN UP TO RECEIVE SPECIAL OFFERS
Sign up to join Princeville Makai Golf Club e-mail list to recive special offers.
Hawaii is so much more than just the 50th state. Each island has its own pace, culture, history and sense of place. In this Journey, Matt Ginella and the Fire Pit Collective explore Kaua'i to understand the "Garden Island's" past and learn about what's being done to preserve its future. Ginella visits five of Kaua'i's golf courses and along the way samples local eateries, beaches and farms. He gets an education about the native spirits and the focus on sustainability while taking in the incredible scenery. Come as a guest, learn to respect the locals and the land, and you will leave as a member of the "ohana"—which, in Hawaiian, means family.